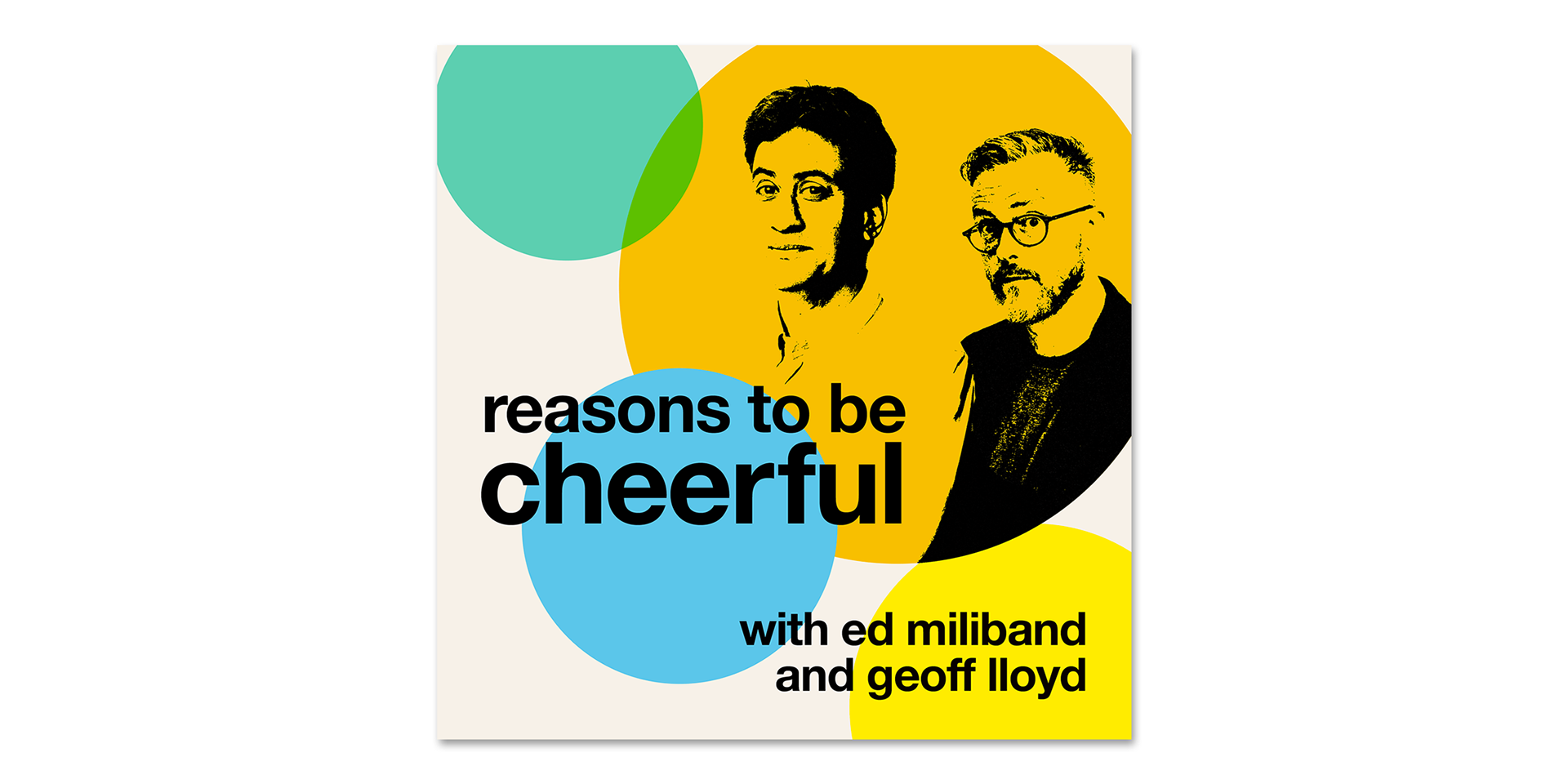 Reasons To Be Cheerful Podcast Artwork
Artwork for the podcast about ideas and (mostly UK) politics, hosted by Ed Miliband and Geoff Lloyd. The project included social media assets and merch.
​​​​​​​
The photography is by
Rory Lindsay
. After a few attempts at illustrating and working with typography on the top of the photographs I felt like nothing was working, and anyhow the podcast artwork that's most noticeable at a small scale in iTunes is either graphic or illustration only. 
However, it was important that the presenters' faces were in the artwork, so I worked on the contrast of the photos and turned it into a graphic, similar to the sort of thing you might use for screen printing.
I was inspired by the style of public information posters and Penguin paperback fiction books from the '60s and '70s, so worked on an idea around that. 
​​​​​​​